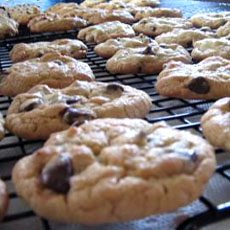 At this post, we have two nephews within the last thirty days of their missions to Tennessee and Brazil. Biittersweet emotions seep into our whole family's thoughts as we realize the BEST TWO YEARS are coming to a close for these two Wyoming faithfuls.
For me, I will miss the genuinely original notes from the field (my brothers share from their e-mails). Those precious notes seem to get shorter and shorter with more and more baptisms and golden investigators. The pictures have been wonderful. It's easy to see how mission leaders were inspired to call both these growing brethren into leadership.
One especially seems to have that rare combination of leadership: Zany and Responsible all rolled up in one great missionary package. The other is a tall basketball player with a big heart who knows when to go on exchanges (Splits) and cheer up a discouraged Elder with jokes and stories.
Reminds me of a story that Elder Ronald E. Poelman told in conference quite a few years ago now. He told a post mission episode that lives in his family history. His then high school age daughter and returned missionary son had an encounter that rates retelling here.
One Saturday morning Elder Poelman's daughter made 15 dozen chocolate chip cookes and set them out on racks to cool, adding a note before she went to ballet class. It read, "Touch these and Die" (aimed at her big brother who was due to return from basketball before she got back from class. Off she went.
An hour later, the RM came home with a ravenous post basketball hunger. He smelled the delicious cooling cookies before he even came in the back door. Then he read the note written especially to him.
Elder Poelman began to draw his missionary service conclusion.
"Our returned missionary son got that wicked gleam in his eye that so many twenty somethings do," Elder Poelman continued. "He gently scooped up all 15 dozen cookies and carefully laid them in shoe boxes and hid them in the hall closet--then he made 15 dozen of his own chocolate chip cookies and at just the right cooling moment, he took a big bite out of each one. Well, natrually, when our ballerina got home from her class, she hit the roof and Jack had a good laugh at her expense. All has been forgiven, but not forgotten."
"Why do I tell you this post mission story?" Elder Poelman concluded. "Our missionaries need more of that kind of creativity and good hearted sense of fun!"
Some say the transition returning to private life can be difficult for a missionary---but not for our two. They will continue being righteously zany and ever more big hearted. Their "chocolate chip" excursions will likely be reported in future posts. JWC